TAILOR MADE MAGNETIC CAR WINDOW SCREENS
THE MOST INNOVATIVE SUN SHADES SYSTEM
TROKOT Privacy shades protect your car from UV rays and give maximum privacy for you and all passengers in the car.
Fitted on magnets, TROKOT shades can be easily install and remove when not needed. Perfectly designed and manufactured to cover every single window shape.
The shades provide an optimal light transmittance of the level of 75%-80% and can be legally fitted on front side windows. 
Modern alternative to traditional window tiniting
WHY CHOOSE TROKOT™ PRIVACY SHADES?
Alternative to window tinting – can be fitted on front side windows. 
All shades can be removed anytime – e.g. during rain or at night.   
The best sun protection for children in a car.
More than 150,000 satisfied customers around the world who have chosen TROKOT™ custom-made windows screens! 
In just one year, TROKOT™ has become a world leader in the car sun shades systems.
Modern, chic look- incomparable to any other car sun blinds!
Sleek look - Robust construction - Easy to install - 3 years warranty
TROKOT CAR BLINDS HAVE THE FOLLOWING ADVANTAGES:
Easy to install and remove
Reduce interior heating
Do not interfere with lowering windows, always stay in the same place
Allow to keep full visibility of side mirrors 
Prevent insects from getting inside the car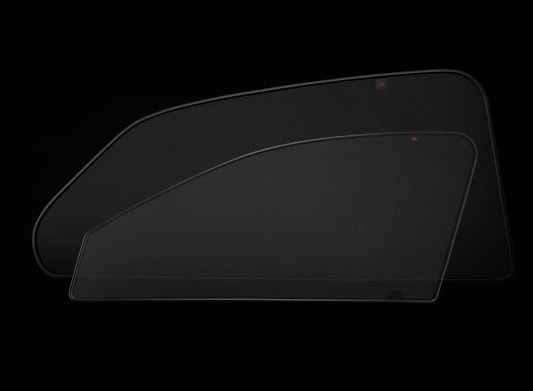 CHOOSE YOUR OWN SET OF TROKOT SUN SHADES